Last Updated on March 31, 2023 by Jonathan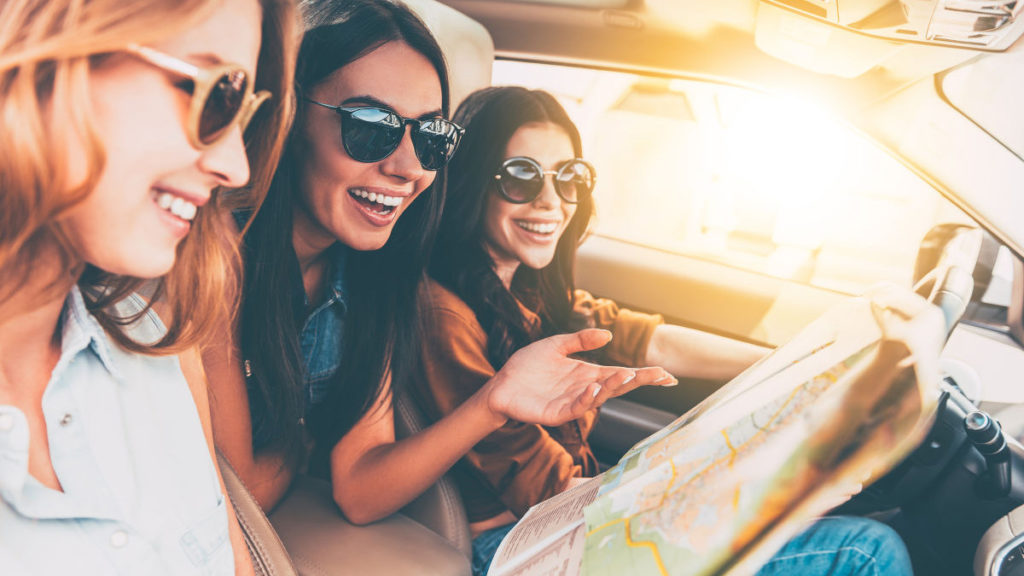 Do you hate getting nickeled and dimed? Many renters overlook car rental additional driver fees. Whether you plan on sharing the driving or just want additional flexibility, it can be convenient to add another driver your rental contract. But at $10 per day or more, this charge adds up quickly—unless you find a way to avoid it altogether.
Be sure to add all potential drivers to your rental contract. If you skip this step and a non-listed driver gets into an accident, then your insurance or damage waiver will be voided. It's not worth taking the risk of getting hit with a huge bill if there's an accident.
Buy Collision Insurance For Less Than What You'll Pay at the Rental Counter
There are times when car rental additional driver fees don't apply:
The End of the California Exception
If you haven't rented a car in California lately, you should be aware of a change in the law. Rental car companies were once prohibited from charging additional driver fees in the Golden State.
But since early 2022, a new law allows car rental companies in California to charge for additional drivers, provided that the additional driver isn't a parent, spouse, co-worker, child, sibling, or grandparent.
Also, remember, not just anyone can take the wheel. The additional driver must be listed on the contract and be present with a valid driver's license.
The New York Reprieve
The State of New York gives renters a bit of a break by capping the additional driver fee at $5 per additional driver per day. That's about half of what rental companies charge in other states. It will get even better in mid-2023 when the latest law limits the maximum amount rental companies can charge to $5 in total per rental for an additional driver.
The Exception for Spouses in Some States
Some states allow the primary driver's spouse to be an automatic authorized additional driver without a fee. When a spouse is legally authorized as an additional driver by state law, it is not necessary to explicitly list them on the rental contract. In fact, by doing so, the rental company may pressure you to pay an additional driver fee when it is unnecessary to do so.
The primary driver's spouse is automatically a legal extra driver in these states:
In Nevada, the fee is capped by law, but adjusts annually based on inflation.
In every other state, there are no legal limitations on car rental additional driver fees, so it pays to try to avoid the charge using one of the strategies below.
Additional Driver Fee Policies by Car Rental Company
It's important to keep in mind the policies of each company.
Ask AutoSlash for a Quote on a Cheap Car Rental
Enterprise/Alamo
There is no additional driver fee for a spouse, domestic partner or business partner. For other additional drivers, there is a charge of $15 per day for each additional authorized driver.
Avis/Budget/Fox/Payless
There is no additional driver fee for a spouse or domestic partner. Other individuals will incur a per-day fee. Avis and Budget currently charge $13 per day at most locations but cap the fee at $65 per rental.
Dollar/Thrifty
Both companies typically charge per day for all additional drivers (including spouses). The exception to this rule is that spouses can drive for free for members of Dollar's Express and Thrifty's Blue Chip programs.
Hertz
There is a daily charge for all additional drivers, but if you are a member of Hertz Gold Plus Rewards, the fee is waived for a spouse or domestic partner. At corporate and participating licensee locations, the additional fee is approximately $13.50 per day with a maximum of $189.00 per rental for each additional driver.
Kyte
Renting in a major metro area? Kyte is the first rental company to offer door-to-door delivery service on both ends of your trip. Kyte will deliver a vehicle directly to you and then come pick it up at end of the rental period, as long as you are within one of their service areas.
With Kyte, additional drivers are completely free which is a far more generous policy than any other rental company. Note that additional drivers be added before the trip begins and must be present at the time of delivery with their driver's license. Additional drivers must meet the age requirement.
Be aware that Kyte charges a young renter fee for drivers under age 25. In most locations, 21 is the minimum age to rent, but there is a key exception.
National
The fee is always waived for a spouse or domestic partner of the renter. In addition, family members sharing the same address as a renter who is also a National's Emerald Club member can also drive for free.
Sixt
There is a daily charge for all additional drivers including spouses.
Others
For other companies, contact the company directly to confirm the policy on additional drivers. Any savings you get from a discount brand may be wiped out by a fee for an additional driver.
Memberships That Cover Additional Driver Fees
Another way to get around the additional driver fee is to use a membership discount code. The following organizations permit an additional driver at no charge if booked with a membership discount:
AAA: Members can list additional drivers at no charge with Hertz, Dollar, or Thrifty when they book with the AAA discount code at participating U.S. and Canada locations.
AARP: Members get a free additional driver at Avis and Budget when booked with the AARP discount code at participating locations.
Costco: Members get a free additional driver at Alamo and Enterprise when booked with the Costco discount code at locations in the U.S., Canada, U.K., France, Germany, Ireland, Netherlands, and Spain. At Avis and Budget, the Costco code only kills the additional driver fee in the United States.
Ask AutoSlash to Track a Reservation for Price Drops
USAA: At Hertz, USAA members can use a discount code to avoid the fee for a spouse or adult children. At Enterprise, there's no charge for adding spouses and USAA family members to the rental agreement. With Avis and Budget, there's no charge for spouses or other USAA members.
Many exemptions are automatic and don't require listing the qualifying additional driver on the rental agreement. In fact, specifically listing someone on the contract may end up backfiring and triggering an additional driver fee that you are actually entitled to waive. If you're unclear, always ask the rental agent for confirmation.
The Takeaway on Additional Driver Fees
With a little bit of planning, you can avoid paying a fee when you need to add a second driver to your rental contract. Customers of Silvercar always get a free pass, as do spouses or domestic partners when renting from Avis, Budget, Enterprise, Alamo, or Fox, and in numerous states by law. If none of these situations apply, then you can often avoid the fee by joining a frequent renter program or using a membership discount code. Be sure to calculate all costs before booking.
If an additional driver can't be present when you pick up the car, you can visit any of the brand's locations and make the change later.
Related: