Last Updated on July 5, 2023 by Caitlin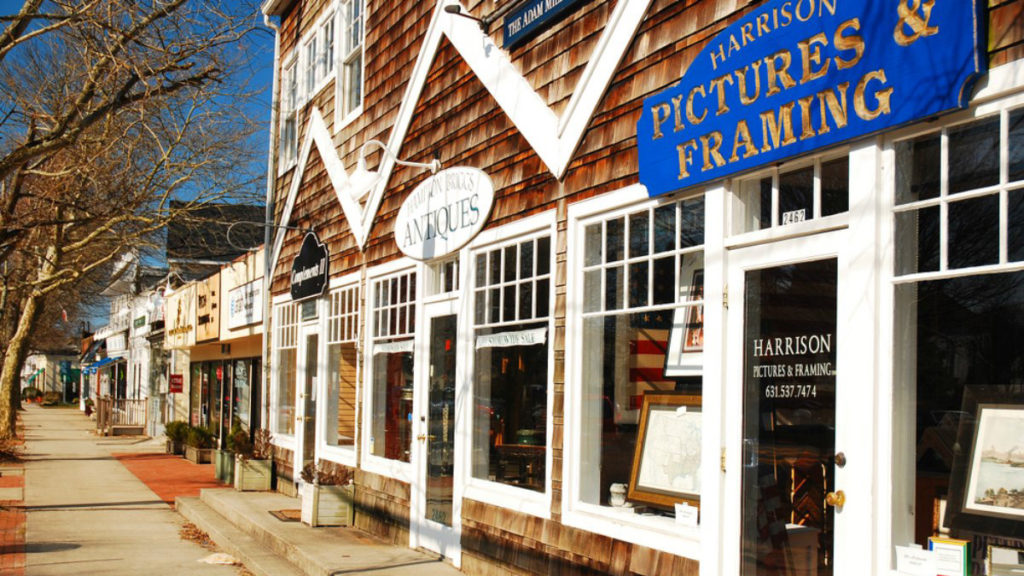 The Big Apple offers more entertainment and sightseeing than you'll know what to do with. But sometimes all you want is to get away from the city and hit the road. Try one of our top five road trips from NYC if you're looking for a little escape.
Fabulous Road Trips from New York City
The Hamptons
95 miles / 1 hr. 45 min.
Less than two hours from Manhattan, these rarefied beach enclaves favored by celebrities and the ultrarich feel like a million miles away. How you get there depend where you start. If you pick up a rental car at LaGuardia or JFK airport, you'll have a head start compared to getting out of Manhattan. Head toward Interstate 495 East, and follow it to New York 27, which will wind you through Long Island's South Fork until you reach the Hamptons. Stroll down neat-as-a-pin Main Street or ogle the mansions from Cooper's Beach in Southampton, home to some real-life billionaires as well as the set of Billions. Or visit the LongHouse Reserve, a 16-acre reserve and sculpture garden with hidden gems by some of New York's favorite artists.
Ask AutoSlash for a Quote on a Cheap Car Rental
Hudson, New York
125 miles / 2 hrs. 20 min.
Escape the city traffic, then head north on the Taconic State Parkway and the rolling hills of the Hudson Valley. Follow New York 82 just a bit further north until you hit Warren Street, a Norman Rockwell-like Main Street, USA as you'll ever find. Stroll past antique shops, quaint cafes, offbeat record stores and boutiques. Then enjoy an unforgettable burger at Grazin' or a beer at The Spotty Dog, a local beloved bar-cum-bookstore.
Cape May, New Jersey
160 miles / 2 hrs. 30 min.
From Manhattan take the Lincoln Tunnel to NJ 495 West. That becomes the NJ Turnpike and eventually the Garden State Parkway, which runs all the way to South Jersey. Cape May is the Victorian beachside gem of the Jersey Shore, set at the tip of the peninsula and a world away from Snooki and the gang. This beautiful town is known for its grand Victorian homes, lovely shops and restaurants and the Cape May Lighthouse, which provides views across the Delaware Bay and Atlantic Ocean.
Let AutoSlash Track Your Car Rental for Price Drops
Newport, Rhode Island
180 miles / 3 hrs. 20 min.
Take Interstate 95 North along the coast of Connecticut until Rhode Island state highways lead you to the heart of this seaside New England getaway. Pretend you're a Gilded Age socialite while exploring fabled Newport mansions such as The Breakers, a 70-room "summer cottage," or hit the beaches and enjoy some fresh seafood. If you're up for a hike, try the Cliff Walk, which starts out as a leisurely path with a view of the mansions but eventually becomes a rocky hike that rewards with prime ocean views.
Gettysburg, Pennsylvania
209 miles / 3 hrs. 36 min.
For lovers of Civil War history, Gettysburg is a bucket-list destination. From New York City, I-78 West gets you all the way to Harrisburg, then take I-81 for the final leg. For a more leisurely trip, you can explore Amish Country around Lancaster, or hit the rollercoaster mecca of Hershey. Once in Gettysburgh, check out the Gettysburg National Military Park Museum and Visitor Center to get a solid overview of the Battle of Gettysburg before venturing off to the battlefield.
Cape Cod, Massachusetts
253 miles / 4 hrs. 30 min.
Take Interstate 95 North through Connecticut, then Interstate 195 East and eventually Route 6 East to Massachusetts state highway 132 to Hyannis, famous for the Kennedy family compound. This is just one of the 15 towns that make up Cape Cod, a 400-square-mile peninsula that juts out into the Atlantic like a flexed arm. Go whale watching, eat fresh lobster, or explore one of the lighthouses in the quintessential New England beach towns.
Related: