Last Updated on February 28, 2023 by Caitlin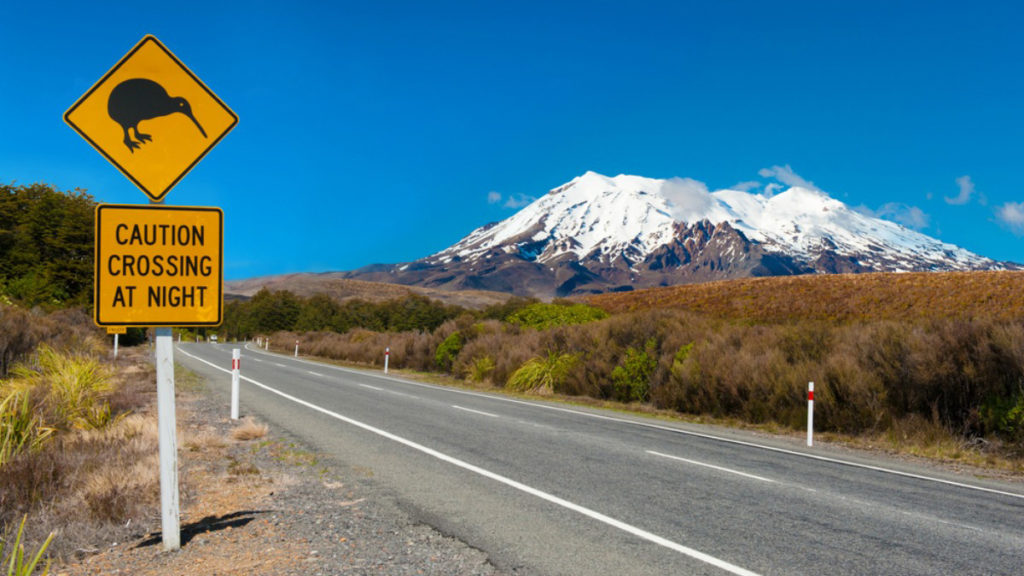 Planning on renting a car in New Zealand? It will let you discover a country known for its diverse natural beauty and explore at your own pace. You'll want to plan ahead and consider some things that you wouldn't have to think about at home.
Essential Tips for Renting a Car in New Zealand
Book from home.
Don't wait until you get to the land of kiwis to rent a vehicle. It will be cheaper to book your car from the United States before you go. Reserve your car in advance, so you can watch out for price drops and save more money.
Ask AutoSlash for a Quote on a Cheap Car Rental
You do not need an International Driving Permit.
U.S. residents do not need to get an International Driving Permit to drive in New Zealand. To rent a car for up to three months, you need a valid state-issued driver's license.
You'll drive on the left.
New Zealand is one of a minority of countries where people drive on the left. Always check yourself before pulling out into traffic or entering roundabouts, or traffic circles.
Pay for the rental in New Zealand dollars.
You may have the option to pay for the rental in U.S. dollars. But this option will cost you more in the long run. Pay in the local currency to avoid Dynamic Currency Conversion fees. If you opt to pay in U.S. dollars, the rental car company converts the purchase amount from the local currency on your behalf. But this process is entirely unnecessary, since your credit card company will process the transaction in either currency, and you will pay through the nose for the non-convenience.
Distances are measured in kilometers, not miles.
Another notable difference between New Zealand and the U.S. is that driving speeds are in kilometers instead of miles. In addition, the prevalence of winding, narrow roads means that many drives will take longer than you expect, so build extra time into your itinerary.
Automatic transmissions are easy to find.
No need to worry about driving with a stick shift if you're not used to it. Major rental car companies offer vehicles with automatic transmissions in many car categories.
Let AutoSlash Track Your Car Rental for Price Drops
Double check your credit card coverage.
Before you leave home, contact your credit card company to see what coverage it offers on car rentals in New Zealand. That said, all car rental companies in New Zealand include standard insurance with their base car rental as a legal requirement. You'll have the option to upgrade your car insurance for an additional cost per day, between NZ$15-30 depending on the type of coverage you want to add. Be sure to read your rental car agreement closely, as well as your credit card's rental insurance policy when deciding whether to opt for additional coverage.
Some roads are off limits.
You are not allowed to drive on every road in New Zealand when you're in a rental car. Roads that are considered too narrow and dangerous, some gravel roads and certain unmarked roads are among those on the list of forbidden roads. The fine print on your rental agreement will have the details; you may want to comb through it to make sure you're crystal clear on where you can and cannot go in your rental. If you have an incident on a forbidden road, your insurance coverage won't help you.
Inspect the car carefully before driving it off the lot.
Make sure to protect yourself from potential false damage claims by carefully look over your car before taking it for a spin. Document every nick, scratch or dent. Your smartphone will come in handy for taking photos of any imperfections to ensure you won't have to pay for them later. Winding roads and variable terrain in New Zealand are common, and you don't want to be blamed for any dings left by previous renters.
Related: