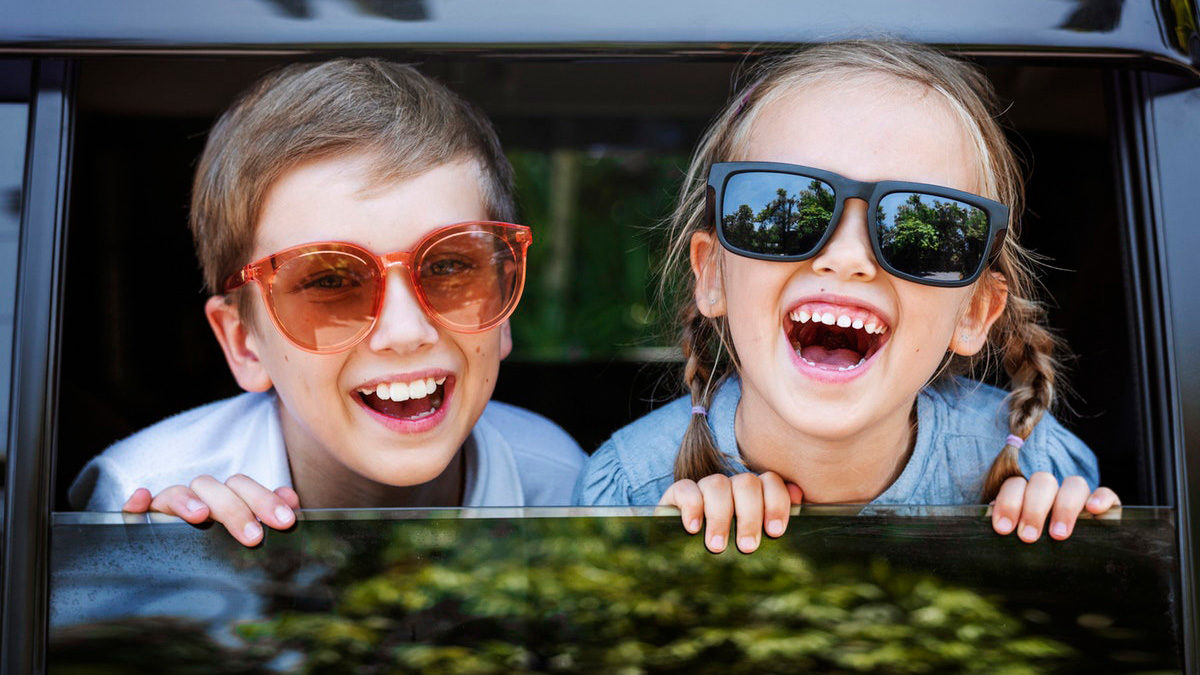 Last Updated on February 6, 2023 by Michael
Planning a family road trip? You might be wondering if it is better to bring or rent a car seat. Rental car companies have plenty of car seats on hand—infant, toddler and booster. But they come at a steep cost. Happily, there are several ways to get a car seat for free if you plan ahead.
Renting a Car Seat From a Rental Car Company
The first thing you might consider when weighing whether to bring or rent a car seat is money. If you rent a car seat from the rental car company, be prepared to pay through the nose. Rental car companies charge $10-$15 per day, per seat, plus tax. These fees can add up quickly, especially if you have more than one child. Also, don't forget that there's tax on top of that as well.
Ask AutoSlash for a Quote on a Cheap Car Rental
Thankfully, most companies have a maximum charge per rental for each seat, with the Enterprise, National, and Alamo coming in lowest at $66 per rental, Avis and Budget at $70, and Hertz, Dollar, and Thrifty being the most expensive at $98 per rental. For that amount of money, you could buy a brand new car seat and not have to deal with the germs and dirt of a hundred previous renters.
Child Safety Seats From Rental Car Companies
Depending on the booking channel, a car seat may be able to be requested at the time of booking, though requests aren't guaranteed, and the fee to rent the car seat will not be included in the quote provided by the rental car company. To maximize the chance of having a car seat available for your trip, we recommend calling the rental car company directly after you book to have it added to your reservation.
Forget to book a car seat in advance? Don't sweat it. Rental car companies tend to have a ton of child safety seats on hand because, like most services offered by commission-based agents at the rental car counter, they are highly profitable.
Note that due to the potential liability of incorrectly installed car seats, most rental car companies forbid staff from helping to install child safety seats. Really. Instead, they are likely to place the car seat loose inside the car or even on top of the car and give parents installation instructions. The bottom line: If you're putting a car seat in a rental car, you must be prepared to install it yourself.
Free Car Seats in Rental Cars for AAA Members
There are two ways for AAA members to get a free car seat with a rental car. The first is available only if you're renting from one of the companies under Hertz Global Holdings (Dollar, Hertz, and Thrifty) in the United States and Canada. When renting from one of these companies, a AAA member is entitled to the waiver of the fee for one child safety seat. Note that your rental car must be booked under the AAA rate code, which is likely not the lowest rate available. Also, you must present your AAA membership card when you pick up the car.
Want to booked under the AAA rate code? After entering a quote request, simply contact us to let us know need to be booked under the AAA rate code and that you want a free car seat.
The second possibility for AAA members comes as a benefit at some of the regional affiliates. AAA is actually a consortium of these affiliates. Some—but not all—affiliates offer loaner car seats. You would need to confirm availability by calling the local AAA affiliate. Of course, this benefit is only available for AAA members.
Free Car Seats in Rental Cars for National PTA Members
Are you a member of the National PTA? The group also has an affiliation with Hertz that allows a free car seat when booked under the National PTA's CDP code. Members of the organization can send us an email at support@autoslash.com when booking under CDP code 1929580. Membership in the PTA is ordinarily cheaper than the AAA, but the AAA offers a multitude of other great benefits. Be aware that the rental car company staff could ask for proof of PTA membership at the time of pickup, just like with any other membership organization that entitles a user to benefits.
Bringing Your Own Car Seat for a Rental Car
Does your trip include flying in a plane with a child under the age of 2? It may make more sense to simply bring your own car seat.
Let AutoSlash Track Your Car Rental for Price Drops
According to FAA guidelines, a child under 2 may be held on the lap of an adult—however the recommendation is for the child to be restrained in a car seat with two labels stating the following in red lettering:

"This child restraint system conforms to all applicable Federal motor vehicle safety standards," and "THIS RESTRAINT IS CERTIFIED FOR USE IN MOTOR VEHICLES AND AIRCRAFT"
Even if you don't plan to use your car seat on the plane, every U.S. airline will allow you to check your car seat for free.
When considering whether to bring or rent a car seat, the advantages of bringing your own car seat are obvious. Your child has access to an appropriate seat from the start of the trip to the end. You, the parent, are familiar with the seat and your child knows the seat. Also, your seat may be of higher quality than one offered by the rent car company, which will not have bought the most expensive option.
Related: