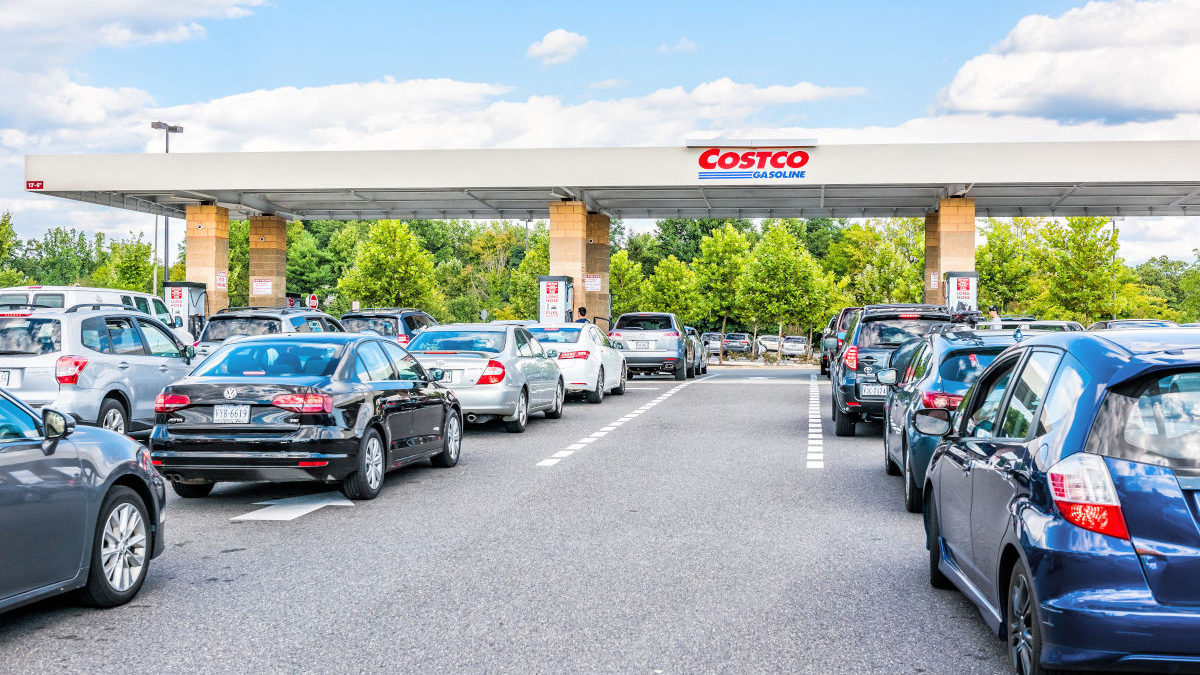 Last Updated on April 17, 2023 by Jonathan
Looking for a cheap car rental? Your Costco card—the one you use to buy 36-pack rolls of toilet
paper and boxes of breakfast cereal large enough to feed your high school graduating class—can also be a passport to car rental discounts.
Costco Deserves Its Reputation for Car Rental Deals
At AutoSlash, we spend a lot of time analyzing car rental pricing. We compare rates, factor in memberships, and crunch the numbers on discounts and deals. Our conclusion: If you're not a Costco member, you're missing out on a wealth of great car rental discount codes that very often beat every other rate out there.
Ask AutoSlash for a Quote on a Cheap Car Rental
As a test, we pricechecked a rental car with a pickup in New York City at a major car rental company on a summer weekend from Friday to Monday. The price for an economy vehicle? A whopping $413.97. Then we took that same weekend rental and applied the Costco discount code. Poof!—the rate magically dropped to $313.29. That's a savings of more than $100 just for entering a little discount code.
Even if you never shop at Costco, you should strongly consider joining the club, since the $60 annual membership fee can easily pay for itself after just one car rental.
Sometimes Costco's Best Car Rental Deal Can Be Beaten
Costco has partnerships with Avis, Alamo, Budget and Enterprise—so it often delivers multiple deals for you to compare. But Costco does not have partnerships with other major brands like Hertz, Dollar, Payless, Thrifty and National. It also does not support reputable discount brands like Sixt.
In addition, Costco does not support prepaid rates, which may be significantly lower than the "Pay Later" rates offered. To know for sure if you're getting the best price, you would need to do a bigger search—or better yet, ask AutoSlash to do it for you.
The bottom line is that Costco offers fantastic deals but there's a caveat: If you rely exclusively on Costco, you're never going to be 100-percent sure you're getting the best deal because there is a limited pool of rental car brands and types of bookings. Why limit yourself?
It always makes sense to comparison shop before you book. When you ask AutoSlash for a quote, we will always search for the best rates and factor in memberships you have at organizations like AAA and shopping clubs like Costco not to mention all the publicly available coupons and discount codes. We recommend that you join clubs like AAA and Costco and then let us search for the very best rate, taking all of your profile information into consideration. That's how you can be confident that you're getting the best price possible.
More About Booking a Rental Car Through Costco
Here's more to consider when booking through Costco:
Let AutoSlash Track Your Car Rental for Price Drops
Costco does not support picking up at one off-airport location and dropping off at another off-airport location.
Using the Costco discount code waives the additional driver fee, but only in the U.S. for Avis and Budget, and only in the U.S., Canada, UK, France, Germany, Ireland, Netherlands and Spain for Enterprise and Alamo.
Renting overseas? Costco offers car rentals in Canada, France, Germany, Ireland, the Netherlands, Spain, the U.K., and the U.S., including Puerto Rico and the U.S. Virgin Islands. AutoSlash, meanwhile, can search for car rental deals worldwide.
Note: If you reserve a rental car with a Costco discount code, you will need to show your membership card when you pick up the car. If you can't provide proof of membership, you can be denied the discount.
Related: