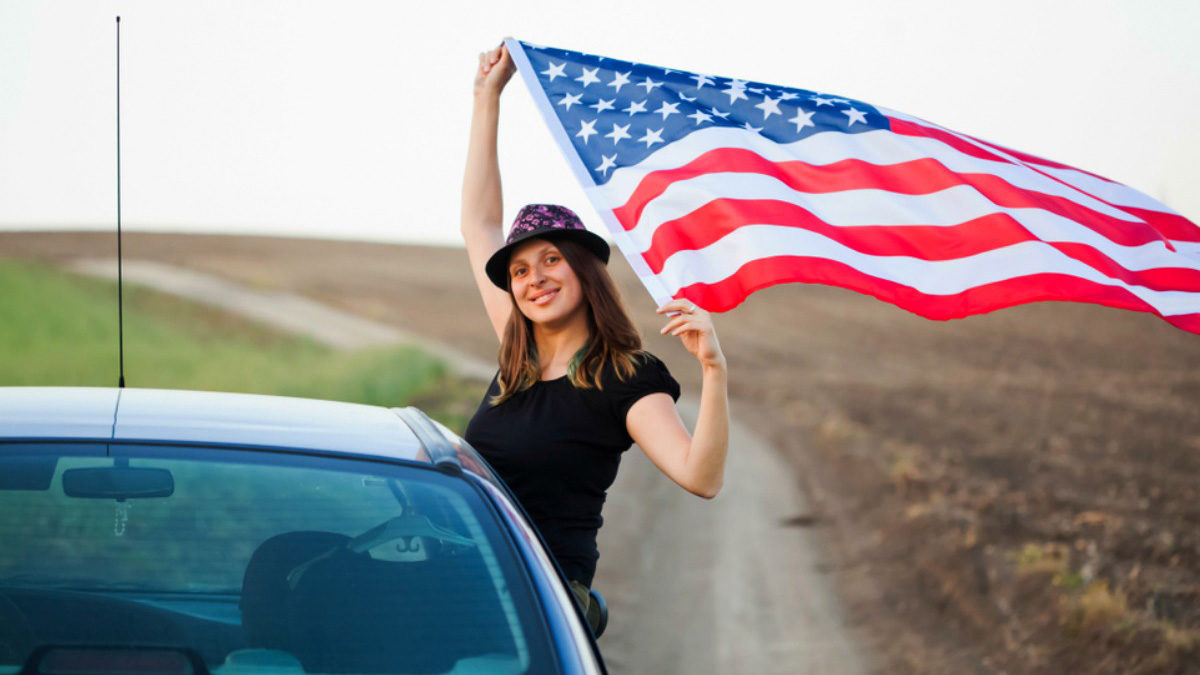 Last Updated on May 30, 2023 by Rachel
When you approach the rental car counter, do you know how much insurance coverage you need? Many people don't.
The United Services Automobile Association is an organization that serves members of active duty military, national guard and reserve, as well as veterans, spouses and children.
If you have USAA auto insurance or use a USAA credit card to rent a car, you're covered for car rental insurance.
Does USAA Auto Insurance Cover Rental Cars?
In most cases, your USAA car insurance will extend to your rental car. Your coverage limit will be similar to the limit for your primary vehicle when you rent in the United States. If you have an accident in a rental car, you will pay the deductible on your auto insurance policy. Your insurance covers the remainder, up to your policy's limit. Before you rent a car, check to verify the amount of your deductible and the amount of your coverage limit.
Ask AutoSlash for a Quote on a Cheap Car Rental
There is a caveat. If you own an old beater, your auto insurance may not cover a shiny new rental car. USAA recommends checking before renting a car to make sure you have adequate coverage.
If you rent through USAA's Alliance Services Portal, you may be eligible for additional discounts. USAA's Car Rental Program can help cap your liability for rental car damage with Avis, Hertz, Budget, and Enterprise. In addition, loss of use fees, administrative fees, and diminution of value charges will be waived.
Does USAA Auto Insurance Cover International Rental Cars?
Renting outside the U.S.? If your USAA policy is based in the US, Puerto Rico, Guam, The US Virgin Islands, or US Territories, your USAA policy will cover rental cars in those locations only. If your USAA policy is based in an international location outside the US, review your policy or call USAA before you rent a car. The details are usually in the Policy Territory section in the General Provisions of your insurance policy.
Does Your USAA Credit Card Cover Rental Cars?
USAA also has several branded credit cards that may offer various levels of rental car insurance. USAA's Visa and American Express card benefits include rental car insurance. If you pay for your rental car with a USAA credit card, you have secondary coverage for damage and theft of the vehicle up to $50,000. Secondary coverage means that your credit card will only pick up any charges your personal auto insurance policy doesn't. So you'll still have to file a claim with your primary insurer, which means you'll have to pay the deductible and your car insurance premiums may go up.
To make a claim through your USAA credit card, you must file your claim within 60 days of the incident. Be aware that certain conditions, such as reckless driving or driving while impaired, would void your coverage.
You must rent the car in your own name for no more than 31 consecutive days using your USAA credit card. The full rental must be paid in full with your card, USAA reward points or a combination of the two. You can't split the cost with another credit card. Also, you must decline the CDW/LDW offered at the rental car counter.
Along with damage, vandalism or theft of the vehicle, USAA also covers you for loss of use fees for the period of time the vehicle is out of service. You are covered for towing costs, though there is likely a cap.
Your insurance extends only to regular passenger cars. Vehicles not covered include trucks, SUVs, vans, pickups, motorcycles, RVs and luxury vehicles.
Your insurance also covers personal injury or damage to personal property, damages to other vehicles, property or injury to another person.
6 Reasons to Buy Supplemental Car Rental Insurance
Forgot to do your homework before you rented the car? To be safe, you may want to opt for the collision damage waiver (CDW) at the counter—or better yet, save money by purchasing inexpensive insurance from a third-party provider before driving off the rental car lot.
Reasons to buy car rental insurance include:
You don't want to pay the deductible in the event of an accident. If the deductible on your auto insurance is high, it would apply to your rental car, too. It may give you peace of mind to just fork up for car rental insurance and know you won't pay end up on the hook for more than that amount.
You don't want to make a claim on your personal insurance. Maybe you recently had a claim and don't want your premium to explode. Two claims in one year can raise your insurance rates significantly, so you may want to err on the side of caution and buy insurance.
Your own coverage is spotty. If your USAA auto policy isn't comprehensive, you might want to buy the CDW. You might want to pick up personal accident insurance if you have skimpy health insurance. If you don't have liability coverage, you may want to buy that.
Your coverage limits are low. If you'll be driving in an unfamiliar area or bad weather and nervous about possible damage to the vehicle, you might consider either raising your coverage levels or picking up additional coverage from the rental car company or a third-party provider.
You're renting an expensive vehicle. Remember, your USAA auto insurance will only cover up to the limit of your own vehicle's policy. You may want to beef up coverage for your fun rental weekend in a Corvette. Always be sure to check your coverage limits.
Let AutoSlash Track Your Car Rental for Price Drops
You're renting in another country. USAA insurance may not cover you if you rent in another country. In that case, you'll need to purchase supplemental insurance.
The AutoSlash Advantage for Military Families
Our free service helps travelers every day get the best possible car rental rate. In our experience, the combination of publicly available rates and USAA membership creates the lowest possible rates for the vast majority of military leisure travelers. There's never any obligation for using AutoSlash; if you find a better Pay Later ("Free Cancellation") rate elsewhere, you can still ask us to track the price and we will send you a notification if we find a better rate.
The best way to land the lowest rate is to start by requesting a quote. We've designed our service to save you time searching for the lowest rate.
Military families that rent a car for personal travel will get a hard-to-beat USAA rate. If you need to book under the USAA rate code to take advantage of benefits, send us a note after making a quote request and we will find the cheapest possible USAA rate.
Related: