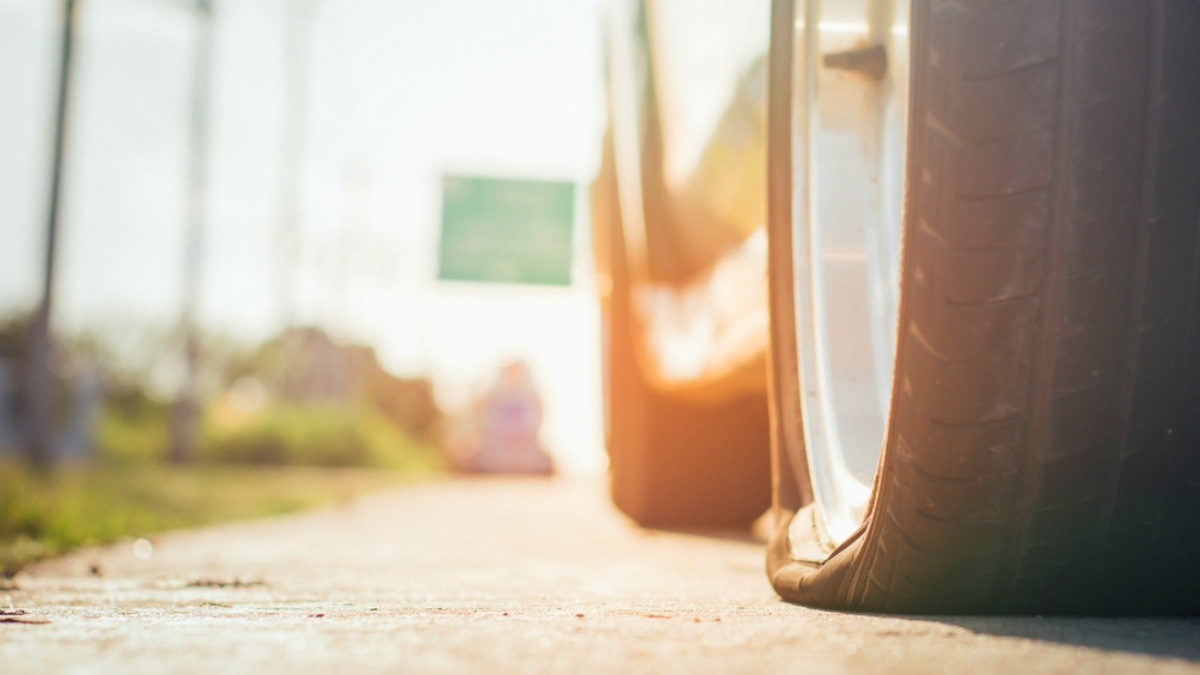 Last Updated on May 22, 2023 by Michael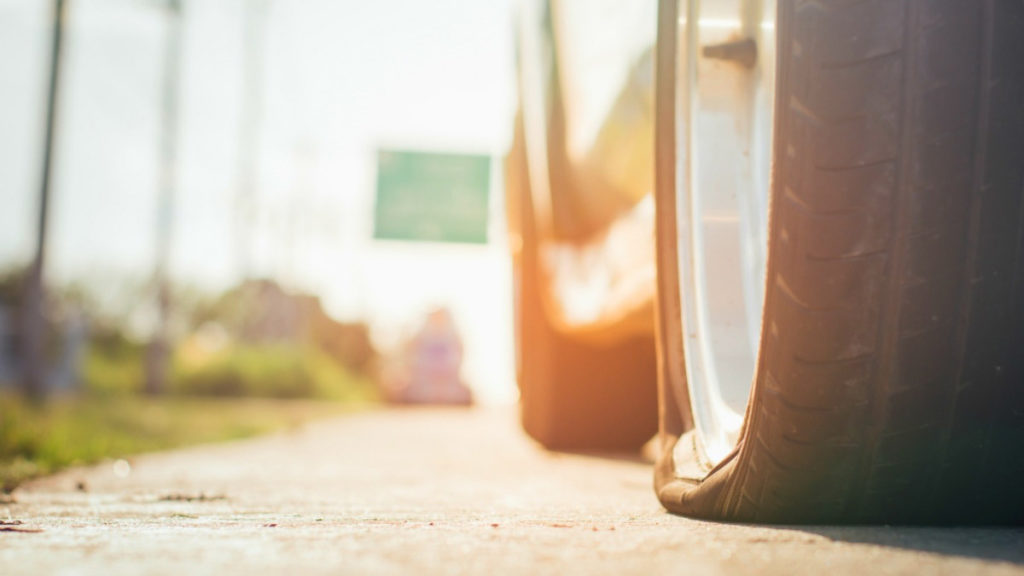 If you get a flat tire in a rental car, there's a good chance that there's no spare tire in the trunk—and even if there is, there's unlikely to be a jack or a lug wrench. So what's your next step?
Ask AutoSlash for a Quote on a Cheap Car Rental
Your first call should be to the rental car company's dedicated roadside assistance line or customer service number. If you shelled out for the rental company's roadside assistance, use it. In this case, the rental car company is responsible for covering the labor cost for replacing the flat or damaged tire or getting the car towed to the nearest service facility.
What may dismay a lot of renters is that roadside assistance does not necessarily cover the cost of the new tire itself—just the labor cost. You may end up paying for the tire yourself.
Didn't purchase the roadside assistance option? After notifying the rental car company, you'll need to arrange roadside assistance on your own. Before calling for a mechanic or a tow truck, find out if you are eligible for free roadside assistance through your credit card, personal auto insurance or membership in a club or organization.
Should You Buy Car Rental Roadside Assistance?
Increasingly, new cars are sold without spare tires. That's entirely legal, and it's also legal for a rental car company to rent a car without a spare tire. When a rental car is issued, the company has to provide a car in operating condition and the renter is responsible for any damage that occurs during the contract period (such as running over road debris).
At first glance, buying roadside assistance at the rental car counter might seem like good idea. After all, the cost might seem relatively small at $4 to $7 per day, and it might give you peace of mind to know that you can get help on the road if you have a breakdown or a flat tire.
Let AutoSlash Track Your Car Rental for Price Drops
But roadside protection is often a really bad deal for consumers because it ordinarily provides only limited coverage only for driver-induced incidents—locking keys in the vehicle, losing keys, running out of fuel, or needing a jump start if the battery runs down. You're not covered for accidents or collisions that are the renter's responsibility, you're not covered for mechanical breakdowns that are the rental company's responsibility and, as mentioned above, you're not covered for auto parts, only labor.
Car Rental 24/7 Roadside Assistance Hotlines
Alamo: US/Canada 800-803-4444
Avis: US/Canada 800-354-2847
Budget: US/Canada 800-354-2847
Dollar: US 800-235-9393; Canada 877-354-5391
Enterprise: US/Canada 307-6666
Hertz: US/Canada 654-5060
Enterprise: US/Canada 307-6666
National: US/Canada 367-6767
Payless: US/Canada 800-PAYLESS (729-5377)
Thrifty: US/Canada 877-283-0898
You May Be Eligible for Free Roadside Assistance
Didn't opt for roadside assistance at the counter? You may be covered by a membership you already have.
AAA membership includes roadside assistance in any car, whether they are a driver or a passenger. While AAA is a large group of smaller associations, service extends through the United States and Canada. If you have AAA membership, be sure to note it when requesting a car rental quote, as it can bring you a discount.
How did you pay for the rental car? Many credit cards come with benefits that include roadside assistance. Credit card benefits usually cover dead batteries, tire changes, fuel delivery, lockout services, and basic winching.
Next, think about your personal auto insurance policy. Many auto insurance companies provide roadside assistance as an added perk. If yours does, the coverage might transfer to rental cars.
Don't have any of these options? You could also use a pay-per-use platform like Urgent.ly or the Honk app, which are affordable and fast.
Related: