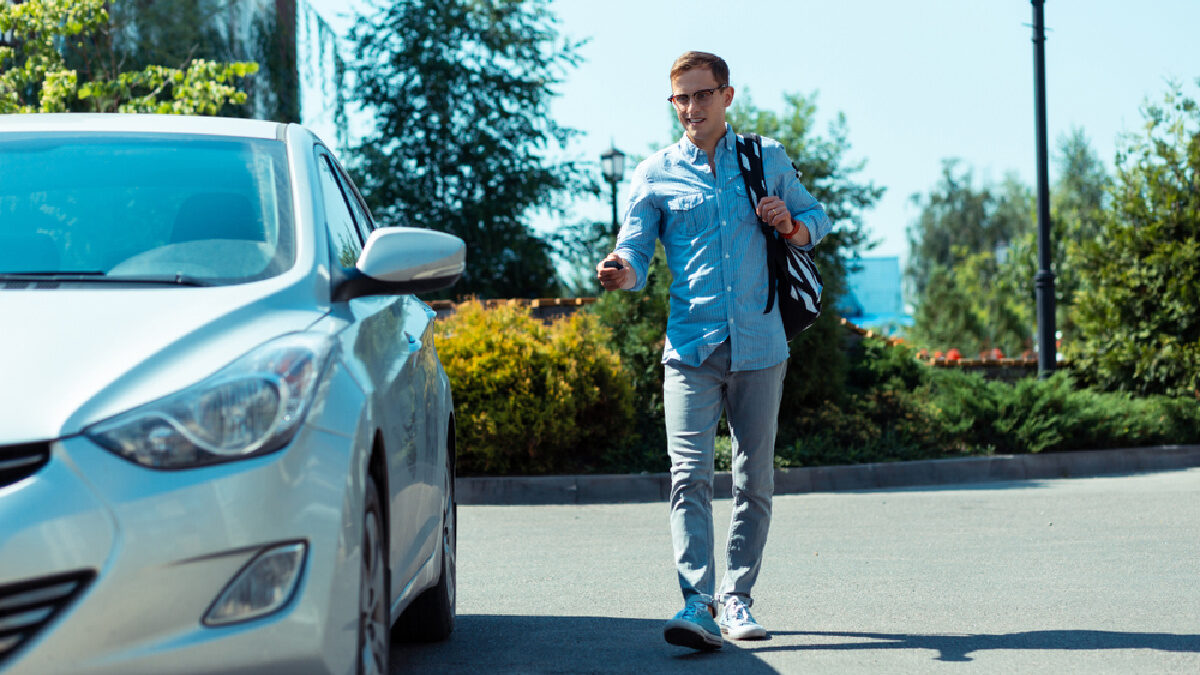 Last Updated on February 12, 2023 by Kristin
It's a familiar scene. You arrive at a car rental office to pick up a vehicle, only to find a huge line of people waiting. A new service called Enterprise ReadyPass makes the check-in process quicker and easier. The digital pass—similar to an airline boarding document—allows renters to skip the counter and go directly to the vehicle after flashing the pass to an agent.
What is Enterprise ReadyPass?
While Enterprise has already offered a version of online check-in as well as kiosks at certain airports, the car rental company recently launched a more streamlined process for skipping the counter called ReadyPass. The "low-contact" method allows renters to avoid swiping their credit cards and touching surfaces, and builds on Enterprise's efforts in the past year to thoroughly clean its cars and offer social distancing.
ReadyPass makes the pick-up process easier by giving renters a digital pass on their smartphones they can flash before picking up their rental—almost like an airline boarding pass. Renters can start the check-in process 48 hours before the reservation is set to begin, and receive the passes digitally. When it's time to rent the car, renters can show the pass and skip the counter.
How to Use ReadyPass
ReadyPass is available in select markets in the United States, Canada, Ireland, France, Germany, Spain and the United Kingdom. If you have a reservation in one of these areas, here's how to secure your pass:
Download the Enterprise mobile app.
Log into your member profile.
Receive an SMS text or email when it's time to check in, about 48 hours before your rental.
Confirm your driver's license information, address and rental details.
Choose from our optional extras, then add your payment method. You won't be charged until your rental begins.
Receive your ReadyPass for a low-contact rental and get on your way.
How to Skip the Queue at Other Car Rental Counters
Enterprise is now joining several other rental companies in offering options for skipping the counter, including its sister companies National and Alamo. Alamo's well-known "Skip the Counter" service is available with online check-in, whereas National offers this option to its Emerald Club members at its Emerald Aisle locations.
However, many other car rental companies also offer some form of skipping the counter, usually through their loyalty programs. These include Avis' "Select & Go" program for its Preferred members, Budget's Fastbreak program, Dollar Express, Hertz Gold Plus Rewards' Ultimate Choice program and Thrifty's Blue Chip Rewards.
Related: